Our Teachers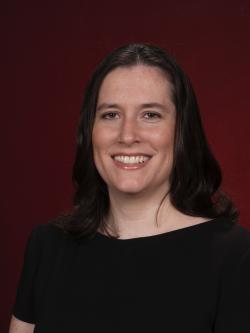 Susan Boone Upton, Founder & Director
Susan is a proud Eastern Shore native who spent her childhood on Chincoteague and graduated from Wi Hi in Salisbury. She has more than 20 years of experience in private lesson instruction and classroom music education. Prior to founding Boone's Tunes of Delmarva in 2010, she was already well-respected in the Salisbury area for her work at Camp Odyssey, The Salisbury School, and Wicomico Day School, as well as for her private lesson program. Susan holds a BA in Music from Goucher College in Towson, MD, where many of her music instructors were affiliated with The Peabody Conservatory. She did Masters work at The Boston Conservatory, and further continued her vocal studies with William Beall at the Maryland Institute of Voice. Susan is a member of the National Guild of Piano Teachers and has attained certification with the American College of Musicians (based upon student performance in the annual Piano Guild Auditions) and the Royal Conservatory of Music (based upon student performances in the Certificate Programs for Voice and Piano). Her vocal and piano students have received First Class Honors with Distinction at Royal Conservatory of Music assessments (including 23 first-place Maryland State Winners, three Northeast Regional Gold Medalists, and one National Gold Medalist) and have been known to win top prizes at a variety of Christian student competitions. Many Boone's Tunes students have been cast in community theatre performances, including
Singin' in the Rain
(Don),
Frozen
(Elsa,Hans,Kristoff),
Into the Woods
(Rapunzel),
Pippin
(Leading Player),
The 25th Annual Putnam County Spelling Bee
(Olive,Leaf),
The Sound of Music
(Marta,Gretel,Sister Berthe),
Fiddler on the Roof
(Chava),
Oliver!
(Artful Dodger),
The Addams Family (Gomez,Mal)
,
The Drowsy Chaperone
(Kitty),
Dirty Rotten Scoundrels
(Jolene),
South Pacific
(Ngana,Jerri),
Legally Blonde
(Elle) and
Godspell
(Jesus, Robin, Jeffrey
)
. Several graduates of Boone's Tunes have gone on to pursue careers in music (see home page).
Susan is licensed and certified with Musikgarten, an organization internationally recognized for their excellent curriculum and high-quality teacher training in the field of Early Childhood Music Education, and she is a five-time recipient of Musikgarten's Exemplary Award. She has served as the children's choir director at Christ United Methodist Church in Salisbury. Susan enjoys appearing on the stage whenever possible, and her three favorite roles so far are
Rona Lisa Peretti in Community Players of Salisbury's
The 25th Annual Putnam County Spelling Bee
(2022)
,
Madame Wardrobe in Community Players of Salisbury's
Beauty and the Beast
(2016) and the lead character of Debra in Power Production Ministries'
The First Martyr
(2013)
.
Susan is thrilled to help Delmarva's children and adults discover the love of music, an enjoyable and fulfilling gift that lasts a lifetime!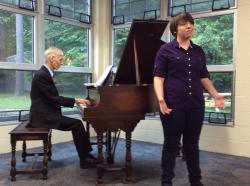 Jim Upton, Pianist/Organist/Accompanist
Jim is our pianist extraordinaire! He often accompanies vocal students at recitals, assessments, and auditions. He is also available for special events, and he is the organist at Grace Methodist Church in Salisbury. Jim grew up in the Baltimore area, where he was a paid church musician during his teen years. After studying at Peabody Preparatory School, Jim enrolled in the United States Army and served in the Army Band as a trombonist. His army service landed him in Washington state, where he stayed for over 40 years and continued to work as a church musician before returning to Maryland in 2009. His "day job," from which he is mostly retired, is installing custom window coverings as an independent contractor. Jim got to know his wife Susan at Christ United Methodist Church, where they both sang in the adult choir and volunteered with the children's choir (Susan as director, Jim as accompanist). Jim and Susan were married in February 2015, and their kids' choir sang at the service!